"
I thought my first birthday party with you guys was gonna be awesome. And you know, it probably was, but, I wouldn't know because I WASN'T INVITED!
"

"Bionic Birthday Fail" is the 8th episode in Season 1 of Lab Rats. It first aired on May 7, 2012.
Plot
When Adam, Bree and Chase forget to invite Leo to his own surprise birthday party, they must make it up to him, so they take Leo into the ultra-cool virtual mission simulator and show him what it's like to be bionic.
Cast
Main Cast
Recurring Cast
Uncredited Cast
Erin Unger as Glitter Head
Trivia
In this episode, Donald claims he is 38 but Leo, Adam, Bree and Chase don't believe him.
Erin Unger, Billy Unger's sister, appeared in this episode as "Glitter Head", though uncredited.
This is the first episode where Leo temporarily has bionics, the second being Parallel Universe.
This is the second episode "Linda Montieres" is mentioned, the first being Rats on a Train.
This is the first and only appearance of the simulator and the Hexacopter.
Leo turns 14 in this episode.

It's the first time Leo and Tasha have been apart on Leo's birthday.

This was the first episode with a fight scene.
In this episode, Leo states that the living room is called "The Great Room".
In the beginning of the episode, a Wilhelm Scream is heard when Adam throws a ninja in the simulator.
Goofs
When Donald brings the Hexacopter box out of hiding, he is holding it upside down. After the camera switches to Eddy, the box is the correct way up.
When Adam and Chase hide the helium tank for the balloons from Leo, it's behind them on the table. But when they run out of the lab, the helium tank is on the ground.
The Lab Rats said they did not know who Santa was, however in Commando App they were seen celebrating Christmas.

They could however have celebrated Christmas without adding Santa Claus to it.
Quotes
"
I'm afraid that if I don't show up, they will give my award to that overdramatic screen-hog Linda Montierez!
"

— Tasha
"
Leo: Well, how about as a birthday gift you give me a bionic ability?

Donald: Or I could gift-wrap reality and you could play with that for a while.

"

— Leo and Donald
"
Chase: Eddy, we're moving the party prep upstairs. Keep Leo in the lab until I give you the signal.

Eddy: Wait. So you want me to hold the poor kid against his will? I'm in!

"

— Chase and Eddy
"
Lemme get this straight. So you guys had a surprise party for Leo - without Leo. That's... that's actually kind of fu...(looks at Tasha) It's not funny. It's not funny.
"

— Donald
"
Donald: Birthday's matter.

Chase: Yeah, you should know. You've had enough of 'em. What're you, like, fifty?

"

— Donald and Chase
"
Leo: Every year my mom throws me a big surprise party.

Adam: Really?

Leo: Last year she baked a cake the size of ME. I'm not gonna brag but... I was delicious.

"

— Leo and Adam
Gallery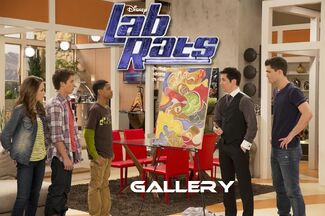 The image gallery for Bionic Birthday Fail may be viewed here.
Transcript
| | |
| --- | --- |
| | For a full transcript of Bionic Birthday Fail, click here. |
Videos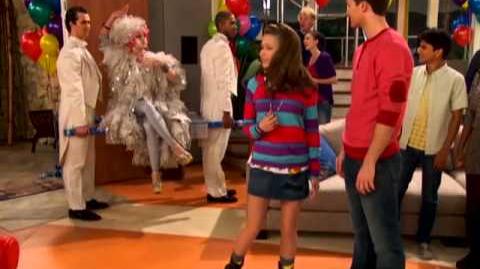 Userbox
Code:BionicBdayFail
My favorite episode is
Bionic Birthday Fail!
Community content is available under
CC-BY-SA
unless otherwise noted.