Welcome to the Wiki!
Welcome to the Lab Rats: Bionic Island Wiki, an archive wiki for everything and anything related to Lab Rats. From 2012-2016, we were a collaborative encyclopedia for Lab Rats. There are 779 articles and 206,332 edits. The wiki format allows anyone with an account to create or edit any article, so we can all work together to maintain this comprehensive database for the Lab Rats: Bionic Island franchise. Don't forget to visit the rules before editing, and be sure to check out the Elite Force Wiki for the wiki of the spinoff series, Lab Rats: Elite Force! We also have a YouTube channel that has been noticed by the cast and crew.
---
Staff · Contribute · Rules · Help · Discussions · YouTube · Elite Force Wiki
---
News
#GoodbyeLabRatsWiki and Transition to Elite Force Wiki
After four years of hard work, this wiki is now done. The wiki will still be available for editing on missed info from older episodes, but that's really it. Our transition to the Elite Force Wiki has begun. Read More...
Lab Rats Wiki 2016 Awards Voting
Voting for the Lab Rats Wiki 2016 Awards is now closed, and the winners have been announced! See Who Won
Policies & Guidelines Updated
Today, January 26th, the rules for the wiki have been updated. Please read through the new rules to know what and what isn't allowed on the wiki. Read Them
Lab Rats Wiki's Profile Picture Contest Voting
The winners of the Lab Rats Wiki's Profile Picture Contest have been announced! See Who Won
New "List of Admins" Design!
Today, January 24th, a new design was put into the "List of Admins" feature on the administrators page. Since these users are some of the most important users of the wiki, we've added a spot for their profile picture, and a place for the bio! Check It Out! |}
Did you know?
Want to add to Did You Know?, click here.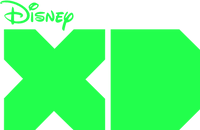 Twitter
Latest Blogs
User Blogs
Hi guys. This is a thread mostly for people who were active on this wiki when the show was still on air, but anyone can comment on their thoughts. I …
Part 1
Chase: That was the worst mission of my life.
Oliver: You said it I had to use all of my freeze powers to stop that steam I'm so bushed.
Bree: How…
Part 1
(The Lab Rats and the Coopers are on a mission)
KC: Ok I'm in.
Ernie: Great all you need to do is to find that crystal and get out of there. And …
See more >