Energy Transference is an ability that is used to drain the energy out of any power source, as well as to transfer life energy from the user to another. Leo and many others have this ability. Due to the fact that the transfer of life energy has such a potent healing effect on its subject, it theoretically can also be used to bring someone back to life, but at the cost of the users life energy, as it will drain them of it, causing them to age rapidly and die. If multiple users transfer their energy simultaneously, any rapid aging will be minimal and unnoticeable.
Users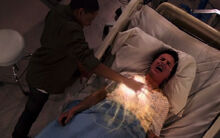 Appearances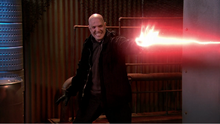 Community content is available under
CC-BY-SA
unless otherwise noted.