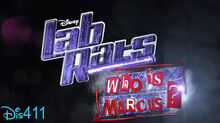 "
Lab Rats: Who is Marcus?
" is an online video series before
Season 2
aired. It is made by
Leo Dooley
. Other characters in it are:
Bree Davenport
,
Chase Davenport
,
Adam Davenport
, and
Marcus Davenport
.
Episode 1
Marcus in the House: The power goes out in the house, freaking Leo out. But it is revealed that the lab rats were just scaring Leo with a hair dryer. Leo tries to convince them, but they don't listen. Then, the power goes out again and Leo thinks the lab rats did it. Marcus appears behind Leo and the video ends.
Episode 2
Chicken Leo: Chase uses Leo's camera to make fun of Leo. Leo takes his camera back, and senses an eerie presence of Marcus. Adam says Marcus can't see them, and if they did, Marcus would see a video of Adam dancing. Leo hears his name from nowhere. He turns to the Lab Rats, but they are gone. Leo asks why nobody will believe him, then Marcus appears on Eddy's screen and warns everyone he is watching them.
Episode 3
Not Like the Rest of Us: Leo hides under the table in the lab. He hears a noise thinking it is Marcus, but is Adam trying to stick himself to the ceiling with gum. Leo says the Lab rats won't take him seriously and then he shows three clips of him trying to convince the others Marcus is evil. Leo says Marcus is not normal and shows a clip from Speed Trapped. He is determined to convince everyone, then Marcus appears and punches Leo's camera.
Episode 4
Spiders & Secrets (aka Marcus Locks Leo In): Leo follows Marcus to a mysterious hideout, trying to prove to everyone Marcus is evil. Leo shows the viewer a clip from Leo vs. Evil. He accidentally causes something to crash and tries to find light. He almost gives himself away. He finds where Marcus went and sees something bright. He panics, drops the camera, and runs away.
Gallery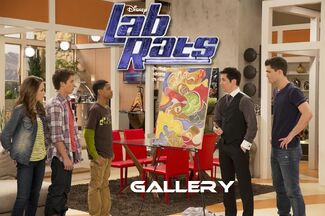 The image gallery for Lab Rats: Who is Marcus? may be viewed here.
Transcript
| | |
| --- | --- |
| | For a full transcript of Lab Rats: Who is Marcus?, click here. |