i am Not active on here, but I still check my messages.
Credit to the coding goes to Katlyin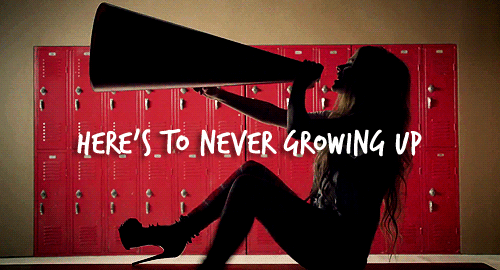 My Favorite TV Quotes
"
Liar, liar! Plants for hire!
"

— Patrick Star
"
(hysterical voice) Kill me! Go get a hammer, then come back, and kill me with it!
"

— Coco Wexler from Zoey 101
"
Coco: I can't believe he dumped me over the phone!
Zoey: But, he always dumps you over the phone.
Lola: Yeah, like every three weeks!
"

— Coco, Zoey, and Lola from Zoey 101
"
Coco: You're guys... Am I... Am I unappealing?! Would you show up at my house on Valentines Day with a pretzel from a gas station!?
Chase: We're just teenagers!
Michael: And I don't even like pretzels...
Logan: You're just an mess!
"

— Coco, Chase, Michael, and Logan from Zoey 101
"
The guy did seem crazy, he charged my credit card by swiping it through his butt crack.
"

— Rachel Berry from Glee
Timeline
October 2013: First watched Lab Rats and became OBSESSED!
November 6, 2013: Made first real edit on the wiki.
December 22, 2013: Became very active here.
January 28, 2014: Promoted to Rollback
February 7, 2014: Promoted to Admin :)
June 8th, 2014: Promoted to Bureaucrat.
November 1, 2014: Left for personal reasons.