Foreverfangirl
Which would you rather see?
Before we get started, let's settle a few things. I'm very laid back, I just hate when people make up excuses for hating someone because everyone loves them, or they have no good excuses and hate a character because they like some other character. 
My name is Annalise. I'm 15. I love lab rats, Teen Wolf, and Percy Jackson. My Favorite characters are Percy Jackson, Chase Davenport, Stiles Stilinnski, Jace Herondale, Annabeth Chase, Jack Frost+
Ginger Hair, Dont careI share a birthday with Dylan O'Brien, I love the Avengers, Fantastic Four, Chris Evans and Chris Hemsworth. I also love the X-Men, Wolverine, and Hugh Jackman. I also like watching Bratayley.
Check out my Youtube Account, which is just Annalise Zeider
I post Lab Rats edits, and I'm trying to get to 50 subs.(just joined youtube)
I love Vans, Converse High Tops, Dr. Martens, Uggs, and Combat boots.
I also like singing, even though I'm terrible at it and I'm pretty sure my neighbors hate me because I'm so bad. |}
"
I am 147 pounds of pale skin and fragile bones. Sarcasm is my only defense!
"

— Stiles Stilinski
"
If you get hurt, hurt 'm back. If you get killed, walk it off.
"

— Captain America(MCU)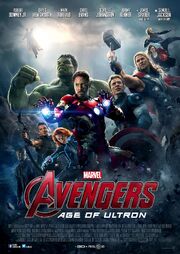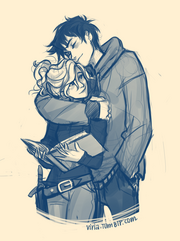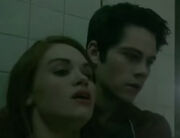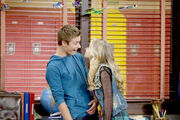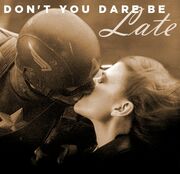 My Ships
Percabeth (Percy Jackson and Annabeth Chase)
Brason(Jason Grace and Brick)
Brase (Chase Davenport and Bree Davenport)
Belli  (Billy Unger and Kelli Berglund)
Roy Harper and Thea Queen(Arrow)
Solangelo(Will Solace and Nico DiAngelo)
Scallison(Scott McCall and Allison Argent)
Stydia(Stiles Stilinski and Lydia Martin)
Frazel(Hazel Levesque and Frank Zhang)
Thaluke(Thalia Grace and Luke Castellan)
Lucaya(Lucas Friar and Maya Hart)
Zutara(Zuko and Katara)
Steve Rogers and Peggy Carter(Marvel)
Sciles(Scott McCall and Stiles Stilinkski)
​O'Brosey(Dylan O'Brien and Tyler Posey) 
Caleo(Leo Valdes and Calypso)
MerDer(Meredith Grey and Derek Shepard)
Astrid and John(The Tomorrow People)
Carl Grimes and Lydia(The Walking Dead Comics)
Favorite Characters
Percy Jackson~Annabeth Chase~Leo Valdez~Thalia Grace~Roy Harper~Chase Davenport ~Stiles Stilinski~Carl Grimes~Jace Herondale~Captain America~Human Torch~Black Widow~Scarlet Witch~The Wolverine/Logan~Poseidon~Derek Hale~The Flash/Barry Allen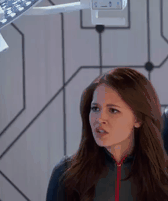 ​Favorite Actors
Chris Evans
Chris Hemsworth
Billy Unger
Dylan O'Brien
Chandler Riggs
Paul Walker
Andrew Garfield
Scarlett Johansson
Hugh Jackman
Elizabeth Olsen
Sabrina Carpenter
Zac Efron
Crystal Reed
​Favorite TV shows
THE WALKING DEAD
Teen Wolf
Lab Rats
The Flash
Arrow
The Tomorrow People
Agents of S.H.I.E.L.D.
Grey's Anatomy
Supernatural
Favorite Movies
The Avengers(2012)
Jurassic World(2015)
The Avengers: Age of Ultron(2015)
Every superhero movie made in the 21st century(2000-present)
Tangled(2010)
Rise of the Guardians(2012)
The Fast and the Furious Franchise
Step Up Movies
Grown Ups/Grown Ups 2
Pixels
Alice in Wonderland
​What Social Media I'm On
Community content is available under
CC-BY-SA
unless otherwise noted.