Hello! The name is Stardust16 and I was admin here on the Lab Rats Wiki. Lab Rats is my favourite show of all time (I think it's one of the best). I've also written a few Fanfictions on Fanfiction.net by the same name [1] and enjoy making Fanfiction cover designs. The first Lab Rats episode I watched was most likely Back From the Future and yet that one is my favourite out of all the episode in Season 1.
I also love how they do all the special effects and the make-up they use. I guess you could say I'd either want to be a director or costume designer. I would love to work behind the scenes in different movies, tv shows and etc. I love how they actually bring the story to life and how the characters change throughout the series. My other two dream jobs would either be a writer or a movie star. I hope one day I could be on a show as great as this one and work with different celebrities and amazing directors.
VERY EXCITING NEWS!!!! Well, a few days ago I made up a hashtag in chat #LongLiveDaniel. And guess what?! The actor who plays him (Pearce Joza) TWEETED IT...twice!!! YES!!!!!!! Look here:
https://mobile.twitter.com/PearceJoza
Lab Rats: 2nd Generation Club
Recently, Emerald, Leo Corp, JC, AJ732 and Susz13 have started a club called Lab Rats: 2nd Generation! We all have roles (Emerald is Bree, I'm Chase, Susz is Adam, Leo Corp is Leo, AJ is Donald and JC is Marcus!) and the founders are Emerald and I, so if you want to join, please message her or me. If you join, you must have a role, so feel free to ask what roles are available as well! It's usually a club for Fanfictioners only, but we can expand club and get more members, so please don't hesitate to ask about it! We'd LOVE to have ANYONE join!
Fanfictions I created
More to come!
Favourite Episodes
Pages I Created
My favorite character is
Daniel!
My favorite character is
Chase!
| | |
| --- | --- |
| | This user loves to watch Lab Rats. |
| | |
| --- | --- |
| | This user wants a fifth season! |
| | |
| --- | --- |
| | This user has seen all the Lab Rats Episodes! |
| | |
| --- | --- |
| | This User is a Bionic Super Human |
Favourite LR YouTube Videos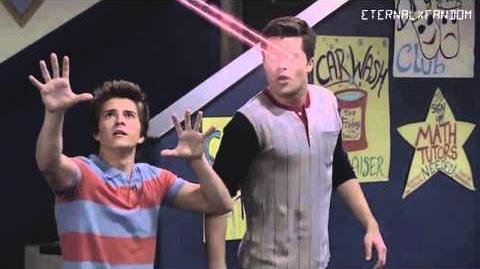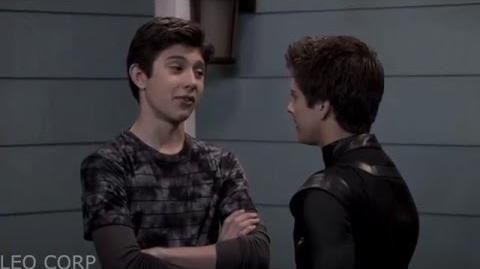 ~Quotes~
"
Bree (sarcasm): Thank you Douglas, that totally makes up for the 500 you tried to kill us

Douglas: Actually, it was 522. You just didn't see me lovingly lurking in the shadows

"
"
Bree: This is all my fault ! I trusted Troy and now Chase may die 'cause of it !

Adam: That's what you get for falling in love with an android

"
"
Krane: So, how'd you like your lives to end ?!

Adam: Livin' on Mars. Accidentally take off my helmet

"
"
Adam: You broke my Me-Maker !

Leo: And you fried Beyoncé, we're even !

"
"
Carly: Just because you're growing up doesn't mean you can't be silly, creative...and fun"
"

— Carly from iCarly (iGoodbye)
"
Cat: I want five yo-yos

Dice: You can have one yo-yo

Cat: Five !

Dice: Four !

Cat: Three !

Dice: Two !

Cat: One !

Dice: Okay, you can have one yo-yo

Cat: Haha, sucker !

"

— Cat and Dice from Sam & Cat (#GoomerSitting)
"
Sam: He should be scared. Zakappa's undefeated.

Cat: Oh my gosh, that's so inspirational !

Dice: What ?

Cat: A professional fighter with no feet ?

"

— Sam, Cat and Dice from Sam & Cat (#GoomerSitting)
"
Tandy: Eventually all humans will die and robots will rule the earth. Enjoy your meal !
"

— Tandy from Sam & Cat (#ToddlerClimbing)
"
Cat: Murf, they don't allow goats on roller coasters !
"

— Cat Valentine from Sam & Cat (#ToddlerClimbing)
Cite error: <ref> tags exist, but no <references/> tag was found
Community content is available under
CC-BY-SA
unless otherwise noted.